We are pleased to announce that the next annual exhibition of original paintings by David Dane will be called "Free Spirit" and is scheduled for late November this year. This will be held at one of the most beautiful venues on the Broads, The Boathouse on the edge of Ormesby Broad.
Please email info@dfdaneoilpaintings.co.uk if you have any questions about the exhibition.
This collection of new ethereal paintings will focus on the freedom which is experienced in the wide spaces, huge skies and winding rivers of Broadland. Imagine the feeling when a caged bird discovers freedom for the first time, the cage door opens and with wings outstretched the bird soars up into the sky.
Although much has changed, there are still wild places here to rejuvenate the soul. Reed-fringed Broads and quiet backwaters covered with water lilies, the booming of the bittern and the emotive calls of wading birds can still be heard across lonely marshlands.
We truly hope that the paintings at this exhibition will convey a sense of peace and freedom and for a while at least will give a taste of Free Spirit. Included in this exhibition will be a thoughtful collection of high quality Giclee prints on both fine art paper and canvas.
We are delighted to say that the sole sponsors of this exhibition are Viridian Nutrition. Viridian were one of my sponsors at a much earlier exhibition called "Beyond Dusk and Dawn" at the Norfolk Wildlife Trust's centre on Ranworth Broad in 2007.

The exhibition opens on Saturday November 25 and continues through to Sunday December 3 and will be open daily between 11am-4pm. It will be held at The Boathouse, Ormesby Broad, Norfolk NR29 3LP Admission is free,.and attractive souvenir books will be available.
Location:
The Boathouse
Ormesby Broad, Eels Foot Road
Ormesby St. Michael
Norfolk. United Kingdom. NR29 3LP
---
A short video of David's artwork can be viewed below, set to the music of Vivaldi. We look forward to meeting you at the Boathouse in November.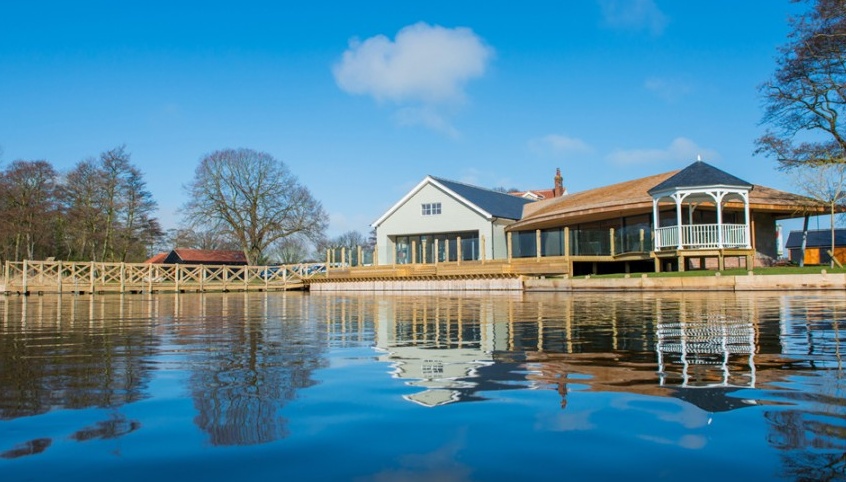 The Boathouse in Ormesby St Michael
Easy to find in the lovely village of Ormesby St. Michael located just off the A149 – Stalham to Great Yarmouth road – approximately 20 miles east of Norwich and 6 miles north of Great Yarmouth. The Boathouse has plenty of free car parking on-site for visitors.
Visit The Boathouse website for more detailed directions.
Full Address: The Boathouse, Ormesby Broad, Eels Foot Road, Ormesby St. Michael, Norfolk NR29 3LP