The magical waterways and marshlands of Broadland as seen through the paintings of David Dane.
Saturday November 24th until Sunday December 2nd
Open every day 11am – 4pm
At The Boathouse, Ormesby Broads, Ormesby St. Michael, Norfolk. NR29 3LP. Admission: Free
Please email info@dfdaneoilpaintings.co.uk if you have any questions about the exhibition.

"As a small child when I was first introduced to the Broads, it seemed like a whole new world to me. Much of Broadland at that time was relatively unspoilt – in fact, as lot of this fascinating area was still a wilderness. As with much of the World, the Broads have changed a great deal, but sometimes it still seems like another world. Moored on some distant river bank on a Summer's evening, with the mist rising over the water, takes us to another place – perhaps a time to reflect on folk who have gone before and to absorb the haunting sounds of wading birds.
The paintings in this exhibition are tinged with nostalgia and many have more than a little air of mystery to them. I hope that my paintings with help you find a world apart."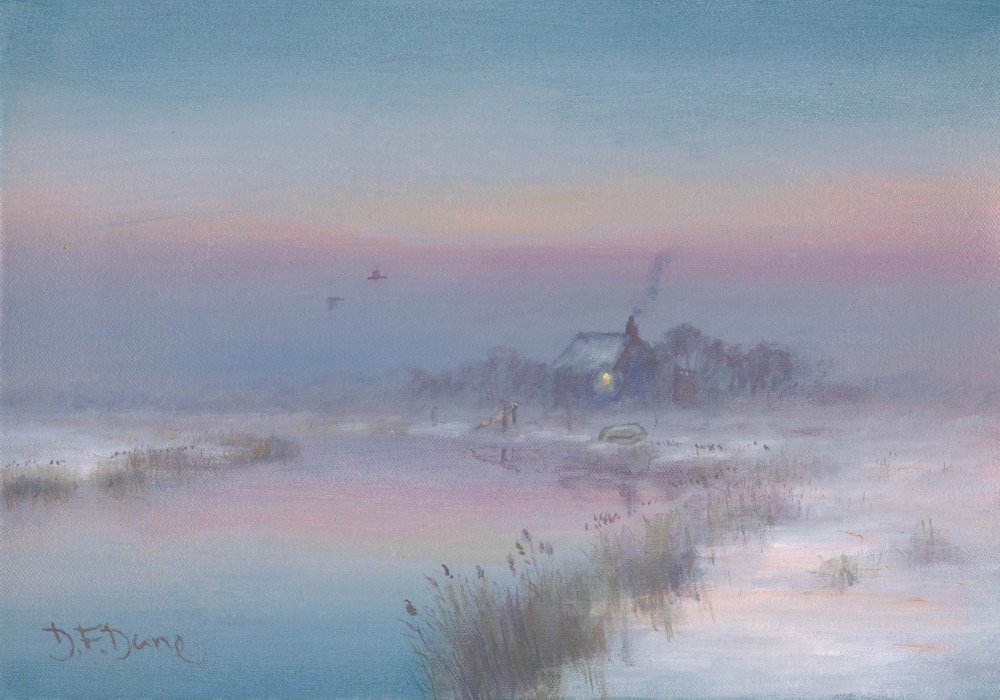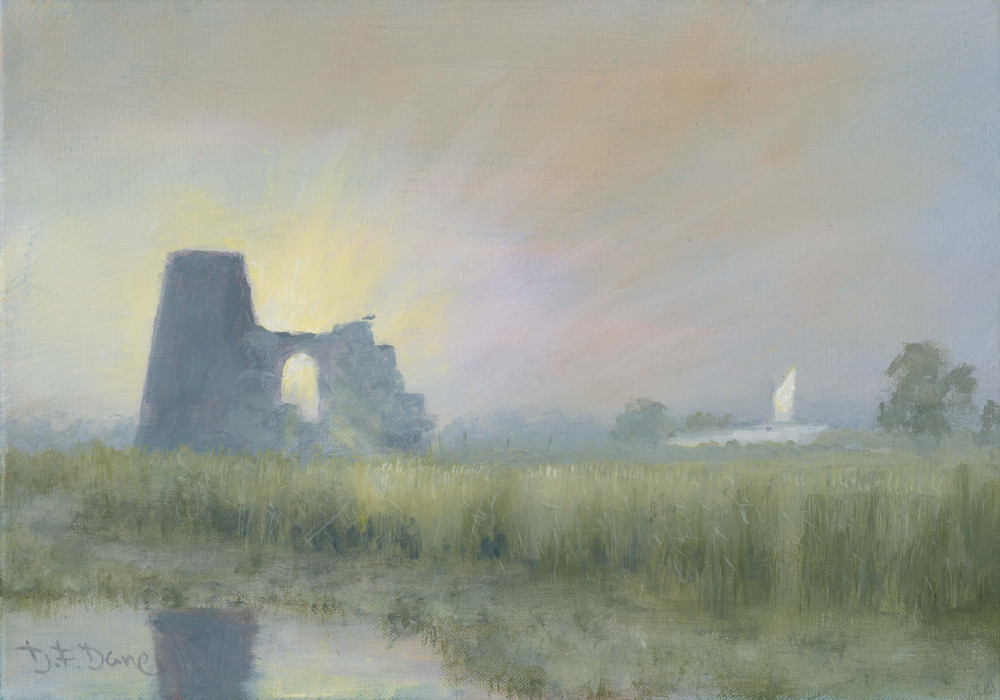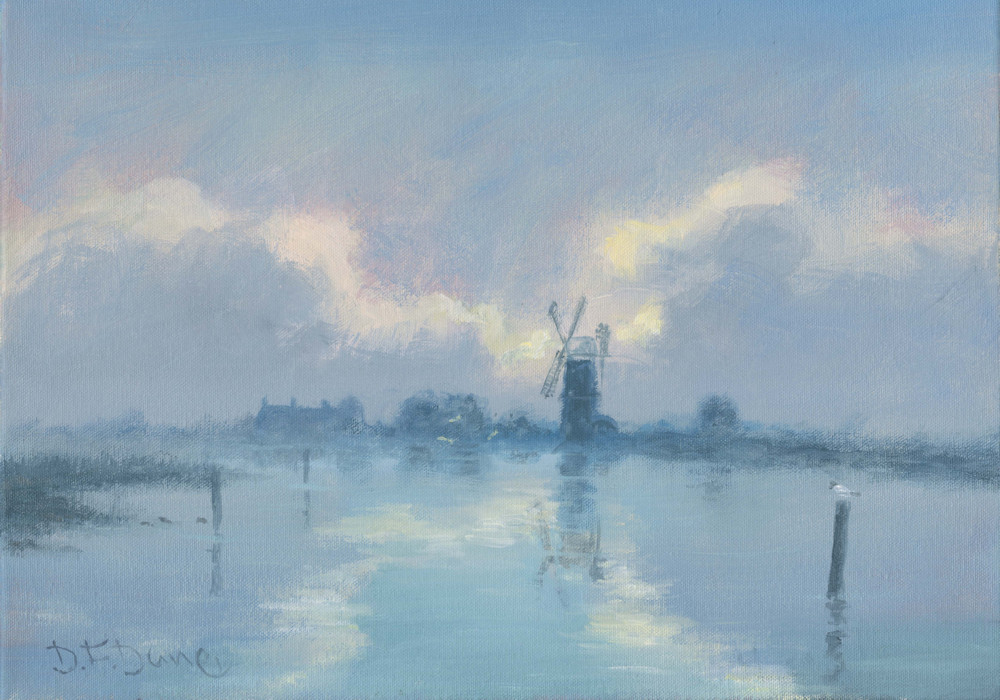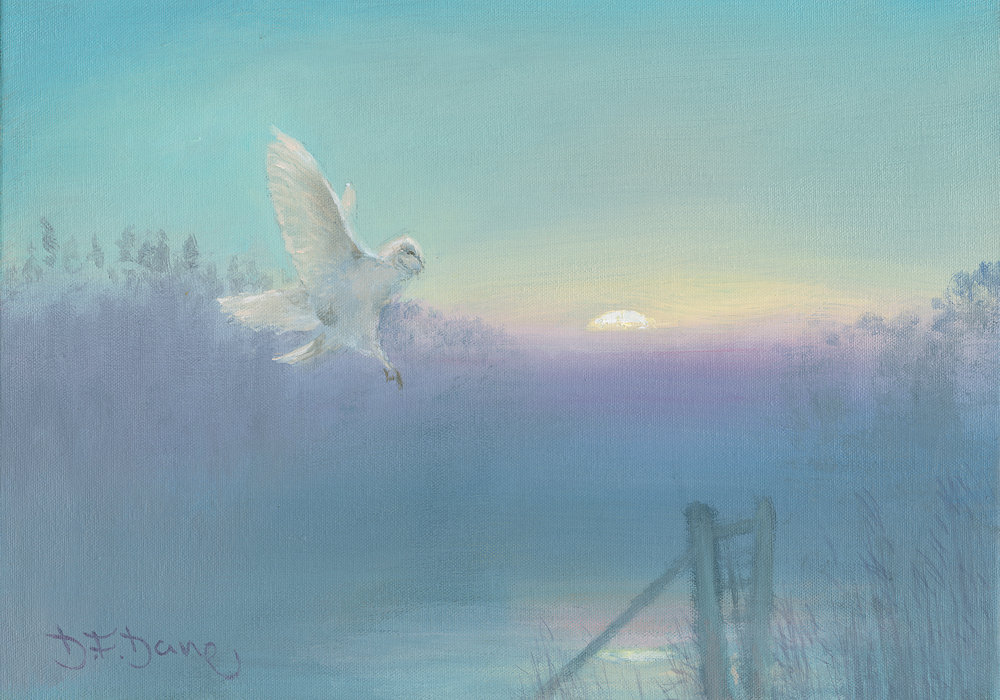 We are delighted to say that the sole sponsors of this exhibition are Viridian Nutrition. Viridian were one of my sponsors at a much earlier exhibition called "Beyond Dusk and Dawn" at the Norfolk Wildlife Trust's centre on Ranworth Broad in 2007.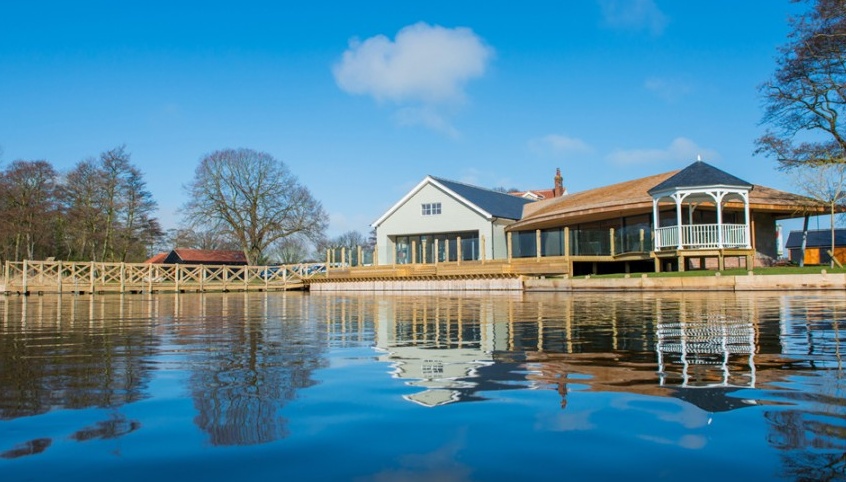 The Boathouse in Ormesby St Michael
Easy to find in the lovely village of Ormesby St. Michael located just off the A149 – Stalham to Great Yarmouth road – approximately 20 miles east of Norwich and 6 miles north of Great Yarmouth. The Boathouse has plenty of free car parking on-site for visitors.
Visit The Boathouse website for more detailed directions.
Full Address: The Boathouse, Ormesby Broad, Eels Foot Road, Ormesby St. Michael, Norfolk NR29 3LP
ORDER PRINTS ONLINE FROM THIS EXHIBITION